I work hard to be the best disability lawyer that I can be. But believe it or not, it is not my most important job. Without question, my most important job is being a Dad to my amazing children, Eliana and Dylan.
If you are reading this, there is a good chance you have engaged with our social media enough to have met my kids. They love participating in my donut videos and having the special job titles at Liner Legal of "Chief Fun Officer" (Eliana) and "Disability Referee" (Dylan).
I have written frequently about how fortunate I am to have a profession that I enjoy so much and which allows me to help people. But the legacy I leave on this planet will have much more to do with Eliana and Dylan than it will with the help I provide my clients.
Eliana and Dylan recently learned about a family that had immigrated to the United States from Ukraine to escape the war there–a mother, father, ten-year old and ten-month old. The family arrived in the United States with an apartment, access to a vehicle, and clothing; however, they did not have proper winter coats and accessories to keep them warm in cold Cleveland. My kids immediately asked if we could help them. So on a Saturday afternoon, we loaded into the car and met the family at a Target where we helped them pick out coats, hats, gloves, and snow boots and snow pants–plus a snow globe for good measure.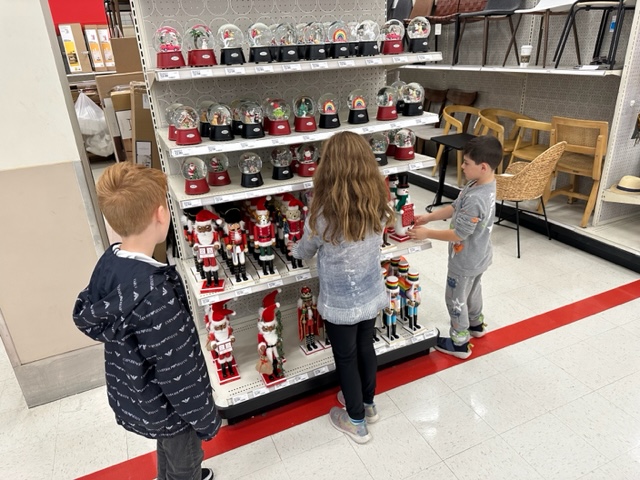 The purpose of that story is not to brag about my kids. As we celebrate Thanksgiving this month, that story is a reminder that passing on a legacy of gratitude and giving is more important than a single individual's accomplishments or philanthropy.
Happy holidays,
Michael