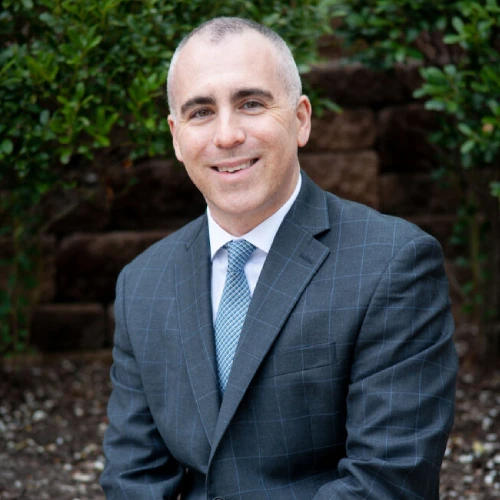 Andrew November Cleveland, OH Disability Attorney
As a freshman in college, Andrew witnessed deadly gun violence firsthand. When Andrew tried to seek police assistance, he got arrested after refusing to let a uniformed police officer finish his dinner as a man lay dying not more than ten feet away. Shortly after that tragic and life-changing moment, Andrew knew he wanted a career advocating for those who cannot advocate for themselves.
Andrew quickly changed his college major to Criminal Justice and founded the first Criminal Justice Honor Society at the University of Cincinnati. Following graduation, Andrew began law school and later graduated from Case Western Reserve University.
Your Disability Attorney in Cleveland Ohio
Andrew found his calling and life's passion in disability litigation, whether it's fighting for those who cannot fight for themselves or by empowering those who want to fight with an aggressive litigator by their side. During his career, Andrew has handled over 2,000 hearings before Administrative Law Judges in Social Security Disability cases.
In addition to Deaf Advocacy and Social Security Disability claims, Andrew is recognized as an accredited attorney by the United States Department of Veteran Affairs to help our nation's veterans. Andrew also represents individuals in claims involving Short Term Disability & Long Term Disability.
Andrew's advocacy also extends to those individuals who are deaf or hard of hearing. Andrew's focus is on Deaf discrimination as well as the denial of effective communication. since 2015 Andrew has served on the Deafness Advocacy Committee for the Cleveland Hearing & Speech Center. While conversational in American Sign Language, Andrew is working continuously to become fully fluent.
Andrew is completely taught by his wife Keri. Keri, born profoundly deaf, earned an M.A. degree in teaching American Sign Language from Columbia University in New York. Contact Andrew, a disability lawyer in Cleveland, Ohio. Many of our clients come to us from the Cleveland area, but we also serve the communities of Akron, Canton, Columbus, Youngstown, Warren, and Sandusky through office appointments. Call today to schedule your appointment!
WE FIGHT FOR OUR CLIENTS
LET US HELP YOU GET THE COMPENASATION YOUR DESERVE!