We Serve Clients All Over Ohio
At Liner Legal, we focus on our clients, no matter where they live. That's why we have offices in different locations as well as serving clients in our Cleveland office. If you need a disability lawyer, it's likely that transportation can be difficult. That is why our attorneys will come to YOU for a meeting in your home, or meet with you via video chat.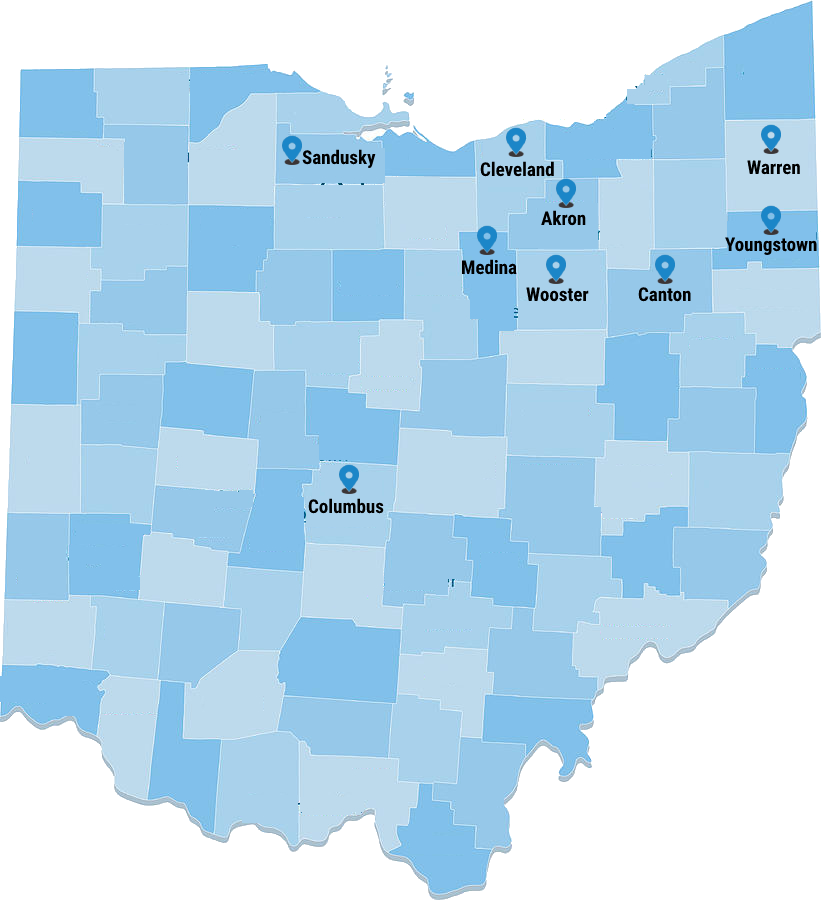 Disability Lawyers in Cleveland
During these times of COVID-19, we want to serve you wherever you are and make it easy to get the support and guidance you need for your Ohio disability claim. That is why our team of disability warriors will communicate with you in whatever way you feel safest. Whether you'd like to come to our office, meet in your home or meet via video, we are here to make you feel safe. Below, you'll find a list contains some of the major places we serve, but if you are in Ohio, call us and we'll see how we can help!