Make an impact that lasts. That's the goal Dean Roff, Executive Director and Founder of the Homeless Hookup CLE set out to do. This organization helps the homeless community in Cleveland in so many ways. Learn about the Homeless Hookup CLE, how your can get help, and how you can help by reading the interview below!
KN: Tell me about Homeless Hookup CLE and the services you offer
DR: 24/7, 365 weekly donations in our mobile distribution center. From there, 2-3 days a week, we drive into the community and donate 150 lunches, socks, hygiene items, toilet paper, sleeping bags, coats, hand warmers, Narcan, first aid, coffee, donuts and water.
In the Spring- Fall we have a Mobile Hygiene Bus. The front has been converted to a barbershop; the back end converted into a free thrift store. The middle of the bus is where our free shower and bathroom are located. We partner with other nonprofits and go into low-income communities to provide as many free resources as possible in a block party fashion!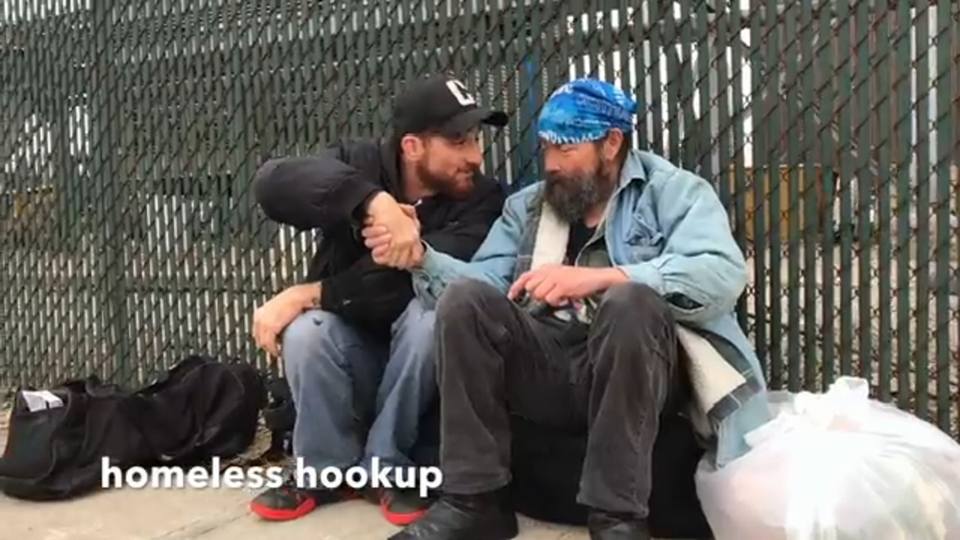 KN: How did you get started?
DR: I was cage fighting professionally (MMA), I would go to the gyms and see all the money being spent on gym fees, fight tickets, merchandise, etc. I figured if these people could spend money on a ticket to come watch me fight, they could afford to bring in a bar of soap or a pack of socks, So I started by collecting small hygiene items from the boxing gyms, putting them in zip lock baggies and handing them out. From there, it snowballed and took on a life of its own.
KN: Tell me about events that you hold and attend.
DR: Each event is different. Our Typical event will include 8-10 barbers and beauticians providing haircuts, styling, manicures and facials. Many other people in the community participate in these events by providing food. Sometimes we bring out food trucks or a restaurant that wants to give back. Often, it's a community potluck! We generally have 10-15 other volunteers that are stationed at the different tables helping our clients find the clothes and resources they need. More recently, we have begun to partner with Cleveland Clinic, MedWorks and CareSource, so you can expect to see us at their events pulling out all the stops!
KN:Can someone get help outside of these events?
DR: Absolutely, we do weekly donations of 150 lunches in our mobile distribution center. From there we offer everything from coats and socks to hygiene and harm reduction. Sleeping bags, tents, hand warmers, ponchos, toilet paper… the list goes on
KN: How can people get help?
DR: Call 2-1-1. It's a 24/7 365 emergency line. Call them, tell them what you need and they will connect you to the organization that will best suit your needs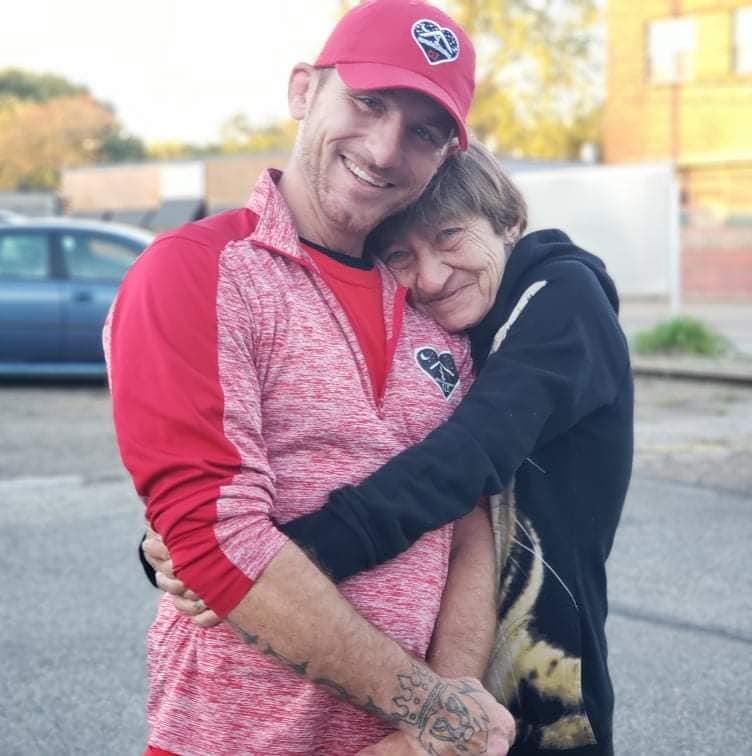 KN: Do you have any fundraisers?
DR: We really only have 1 fundraiser. Most of our funds come from PayPal donations and the giant hearts of Clevelanders. We host an annual Toy drive and adopt a family. During the Holidays if you want to help a family in need, we will connect you with a family that needs help and you get to be their Santa Clause! We sometimes will conduct date nights for the homeless where we will find an individual sleeping on the street and take them for a haircut, shopping for new clothes, shower, and dinner at a restaurant of their choosing. We also do a seniors valentines day dance at a home for indigent seniors. Super cute!
KN: How can the community help you?
DR: Help spread awareness of our mission! Nothing more valuable to a grassroots organization than word of mouth (except maybe financial donations).
To learn more about the Homeless Hookup CLE, visit their website at https://homelesshookupcle.com/.